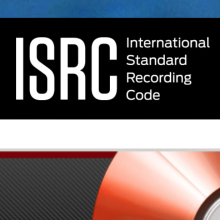 The International Standard Recording Code permanently and uniquely identifies sound recordings, along with other creative media. There are several rules to consider when issuing recordings ISRCs and are usually embedded in the mastering process. The codes are used for digital commerce (iTunes, Amazon, etc. . .), collecting societies (ASCAP, BMI, etc. . .), and to identify recordings for payment of royalties. In the United States, you can learn more and apply online at usISRC.org, the official agency for all codes in the US.
This became a bigger deal when Apple decided to use this code in cataloging their music in the iTunes store. Both ISRC and UPC are now required to sell your music in iTunes. Both of these codes can be digitally embedded in your masters if you have them at the time of mastering.
How to get an ISRC
There are two main ways to obtain an ISRC. Register for one yourself or let someone provide you one. Registering yourself costs something like $80 (this application fee may change as it has over the years) and it sets you up for up to 100,000 songs per year. The other route is obtaining your code from a "Manager". These entities assign individual codes from one of their registrant codes. Many aggregation services, like TuneCore, CDBaby, etc., provide you with everything you need to get into the stores they distribute to, including ISRC.